GDRA Infantry
---
The GDRA Infantry is an active part of the Georgia Division and participates throughout the Southeast at reenactments, living histories, parades, and memorial services. At reenactments, the GDRA Infantry combines forces with other reenacting organizations to form battalion level field strength by providing quality troops and leadership. When the opportunity arises, the Georgia Division Battalion is formed with an organized staff, field music, and color guard. The GDRA Infantry is commanded by Col. Chris Burns.
If you or your unit have an interest in becoming a part of the GDRA Infantry, or you would like additional information, then please contact one of our branch units.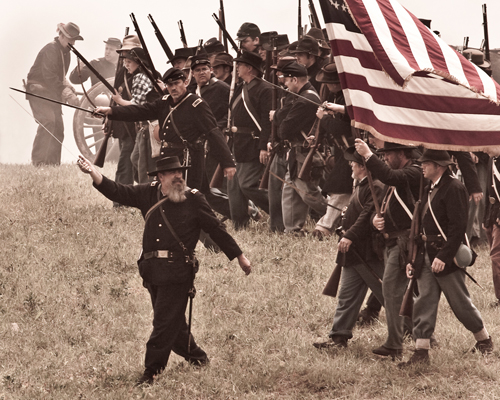 Photo courtesy of C. Fredrickson Photography.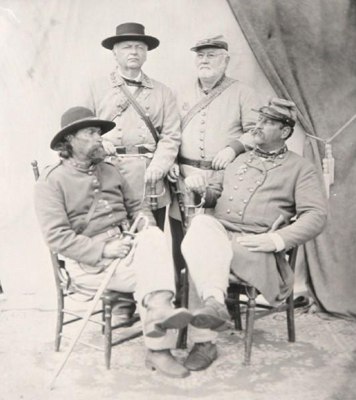 Former GDRA Infantry Commanders

Georgia Division Battalion Staff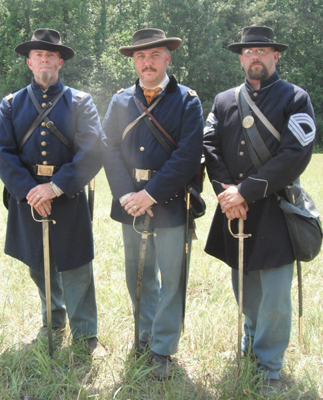 Georgia Division Battalion Staff
| | |
| --- | --- |
| Commander: | Col. Chris Burns |
| Adjutant: | 2nd Lt. Tony Patton |
| Sergeant Major: | Sgt. Maj. Jeff Thornton |
Georgia Division Battalion Companies

2nd Georgia Sharpshooters, Company A
Headquarters:
Cartersville, Georgia
Recruiting area:
Georgia, Southeast Tennessee, Alabama, North Florida, and South Carolina
Federal Impression:
64th Illinois, Company A,
Yates Sharpshooters
Contact:
Sgt. Gene Harmon - hcove06@hotmail.com

Website:
www.georgiasharpshooters.org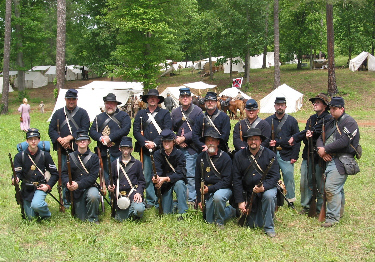 2nd Georgia Sharpshooters, Company A

5th Missouri / 7th Georgia Volunteer Infantry
Headquarters:
Marietta, Georgia
Recruiting area:
Atlanta Metro
Federal Impression:
26th Wisconsin Volunteer Infantry,
Company C, The Milwaukee Guard
Contact:
Pvt. John McMahan -
7th-Geo@comcast.net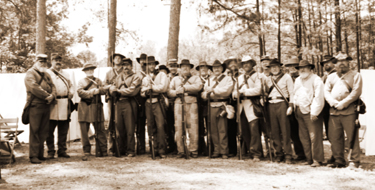 5th Missouri / 7th Georgia Volunteer Infantry

12th Georgia Volunteer Infantry, Company C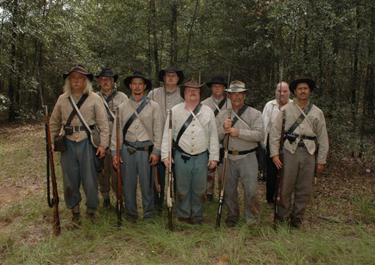 12th Georgia Volunteer Infantry, Company C

28th Georgia Volunteer Infantry, Company G
Headquarters:
Resaca, Georgia
Recruiting area:
North Georgia
Federal Impression:
123rd New York Volunteer Infantry,
Company D
Contact:
Capt. Kirk Strange -
kirkstrange1@gmail.com
Website:
www.28thga.org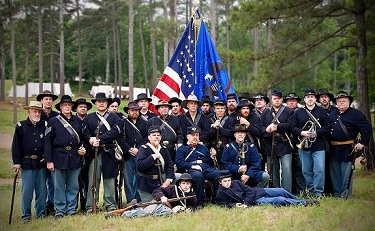 28th Georgia Co. G / 123rd New York Co. D

Burnt Hickory Guards
Headquarters:
Dallas, Georgia
Recruiting area:
West Metro Atlanta, Georgia
US/CS Impression:
All (Mid to late war Western Theater)
Contact:
Bradley Shumpert -
ccpd1637@gmail.com
Website:
Burnt Hickory Guards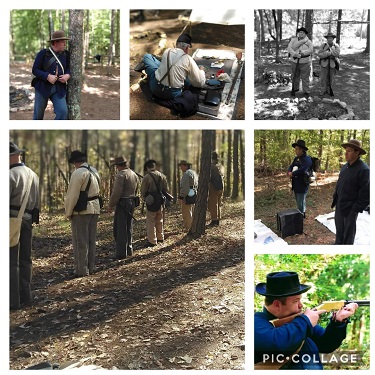 Burnt Hickory Guards

Cleburne's Sharpshooters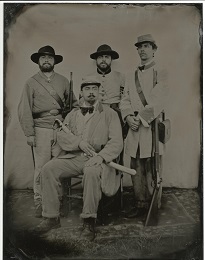 Cleburne's Sharpshooters




Battle of Resaca
Reenactment